This summer A+ Images sent me a BEAUTIFUL T-shirt with my logo. It was adorable and perfect for sporting at the TpT conference.
It was super easy to create. All I had to do was upload my image and choose a shirt color. Wouldn't it be fun to design your own teacher tee? A+ Images can totally help you do that!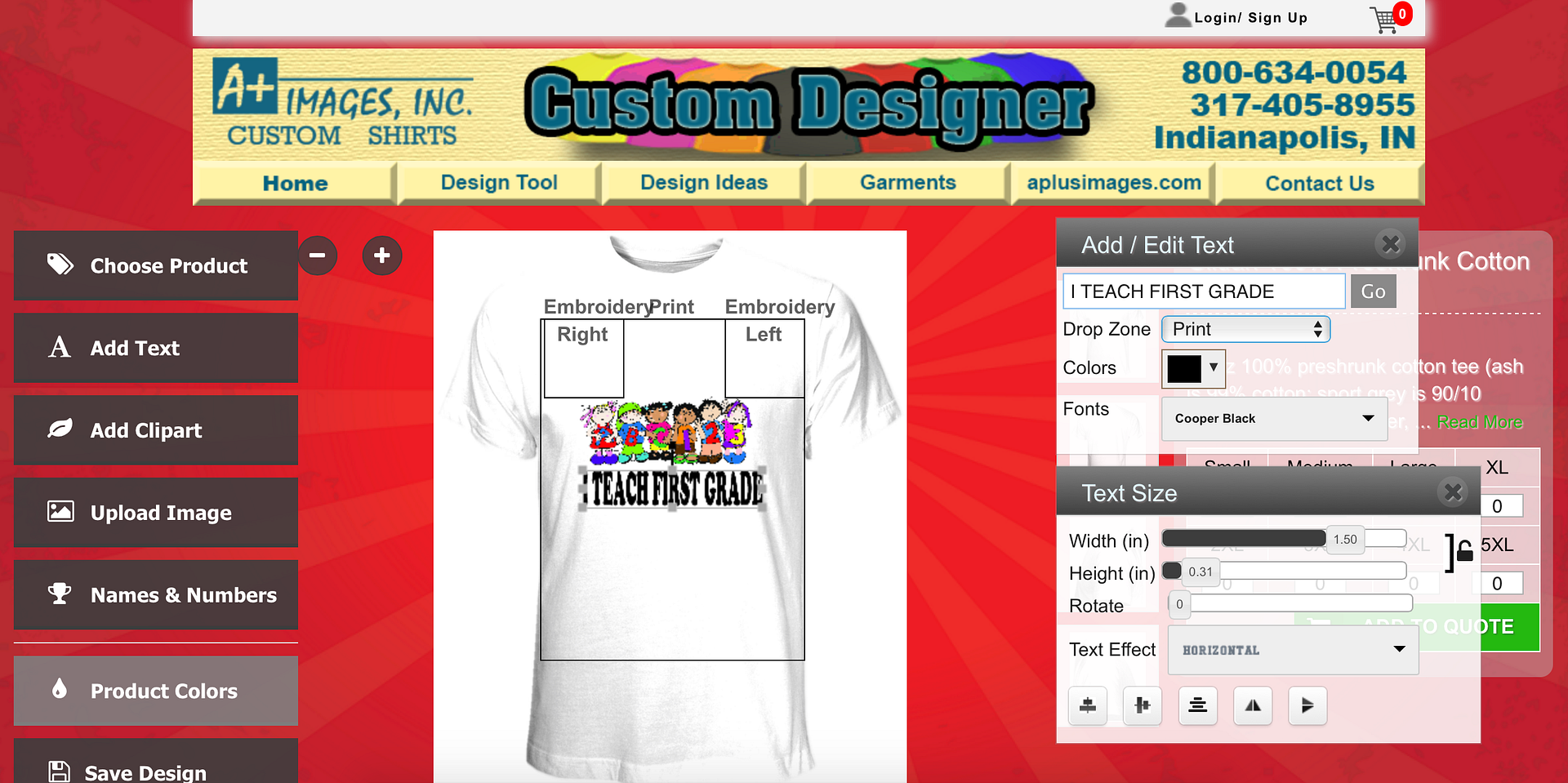 Click on the image to create a custom shirt.
If you're not feeling creative enough, there are plenty of clipart images available on their site. I can totally imagine designing and printing a teacher tee for the classroom. Can't you?! The possibilities are endless!