I had the opportunity to try out Zaner-Bloser Handwriting for first grade these past few months, and am super excited to share my thoughts with you! Most of my kids still need to get this practice in and they are LOVING it.
First off, I have to tell you how flippin excited they were to get their little hands on these books. I gave them permission to flip through the pages, and they immediately asked, "Can we take these home?"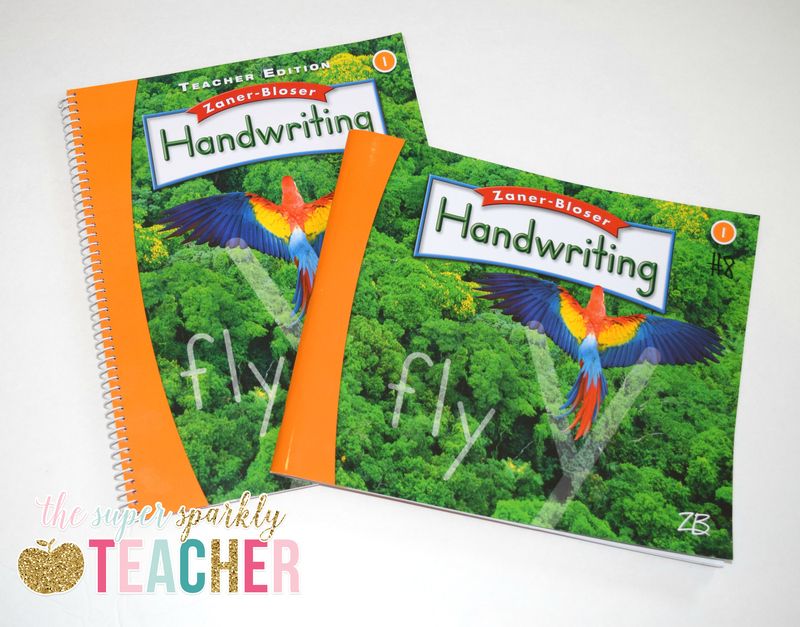 I was a little worried when I first received the materials, because I was afraid I wouldn't be able to squeeze in ONE MORE THING into my busy schedule. My day begins at 8:00 and ends at 2:30, which means it is jam-packed! But the manual indicated that the lessons could be completed in 15 minutes or less! #saywhaaaaat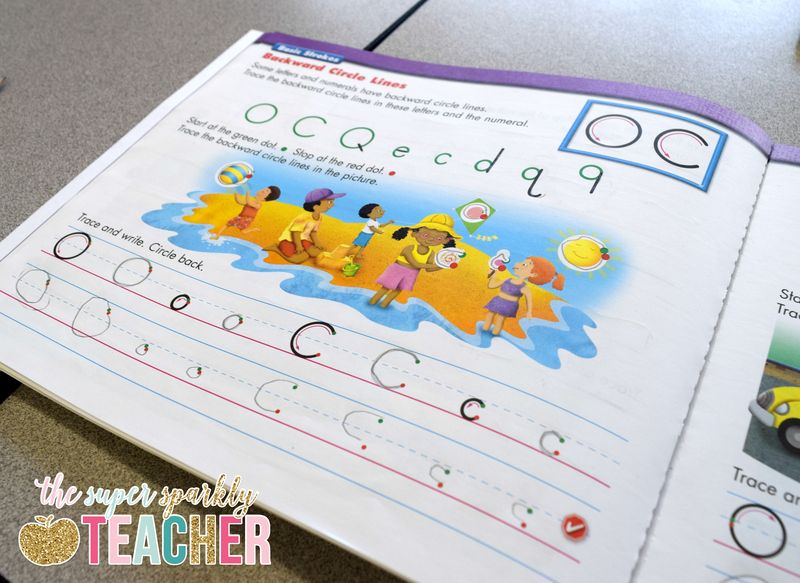 I was skeptical... until I started flipping through the student consumable. The directions are straightforward and easy to follow. I was able to find time on various days for students to break out their handwriting books. Students quickly learned the meaning of the green dot and red check mark. The red check mark signifies that a student should reflect on their handwriting and circle the "best letter" or "best word" on the line.
Do you see all of those QR codes? They're all linked to short animated tutorials! They aide students as they complete the page, which means I don't have to repeat myself 10 times. Why aren't these in all of my books? #seriously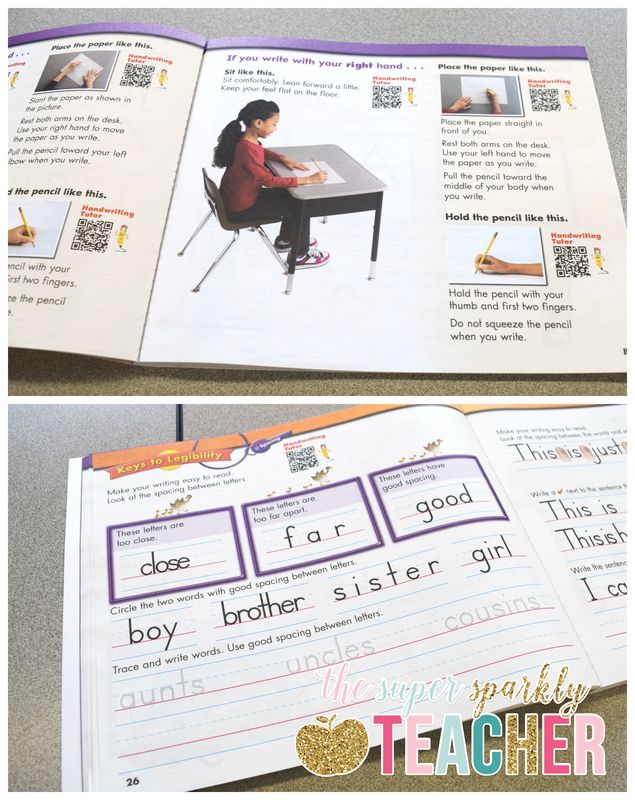 My students get excited every single time we get these out now. Perhaps, it's the bright colors or the fun pages. Looking at the cute picture introductions reminded me of a Highlights magazine. Bright, colorful and fun. I'm really hoping we can buy these next year, because the books are so easy to use.
Do your students like to practice handwriting?