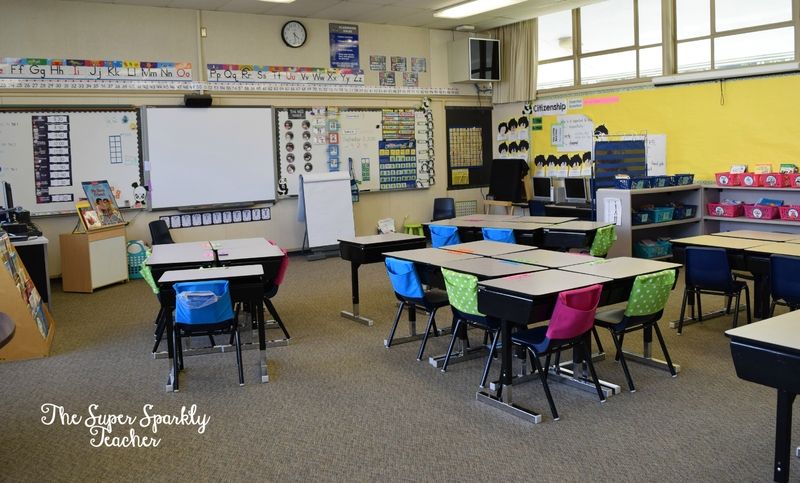 I was so bummed that I missed Ashley (
Schroeder Shenanigans in 2nd
) and Angie's (
Lucky Little Learners
) #2getherwearebetter link up last month. So, I made sure to snap some photos of my classroom for this month's linky party. I'm so excited to share my home away from home!
Here is a view from the front of the room. You may notice that I have a ton of desks. We were anticipating going up to 25 students, but I only have 16. Those extra desks were annoying at first, but now I've found them to be useful during math stations.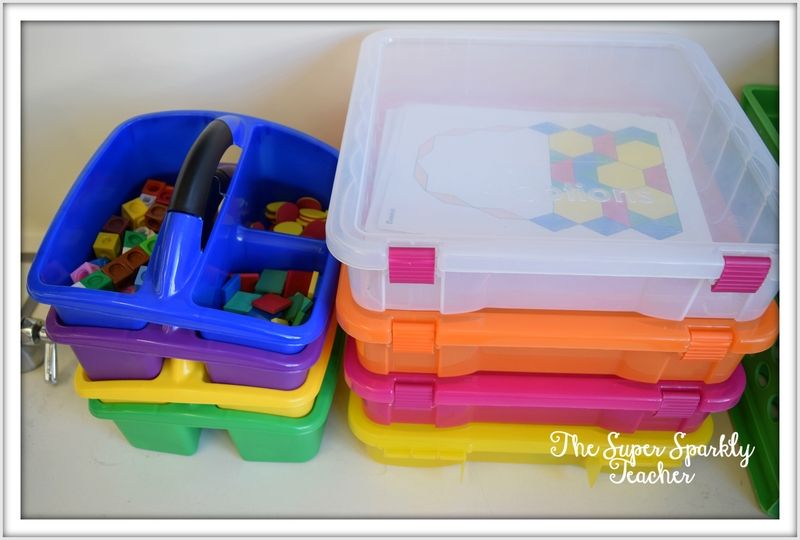 Speaking of math stations... I keep my them organized using the bins on the right (from Costco). Students are sent to a particular colored bin each day. They are kept at the back of the room near our shared math manipulatives. When it's time to play, students take them to a designated spot in the room.
Click HERE to see these labels in my TpT shop.
The front of my room has a lot going on. I post my daily schedule, team points, materials students will need, center rotations, and calendar at the front. This is also the only whiteboard space I have in my entire room (sad face).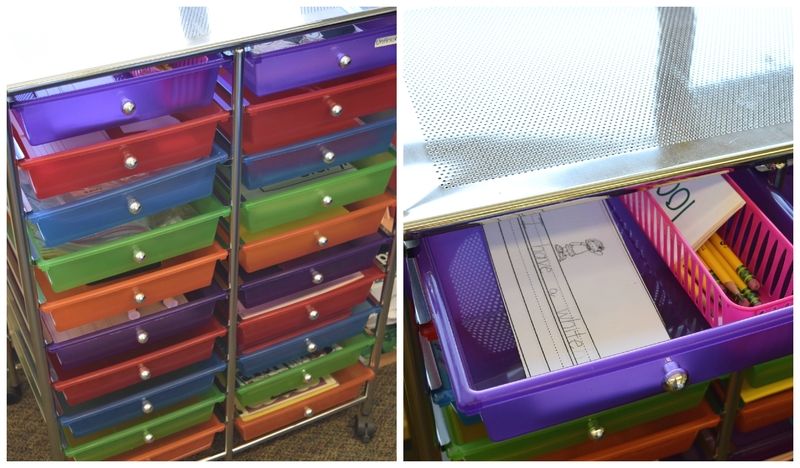 Guided reading is one of my favorite times of day because it flows so well. We are very productive during this time and I meet with every single student. It's a lot of work, but I've been able to manage 4 reading groups these past two years (with the help of my team of course). I feel so much more organized with these color-coordinated drawers. Every color corresponds with a particular reading group, so each one is filled with a particular group's books/materials.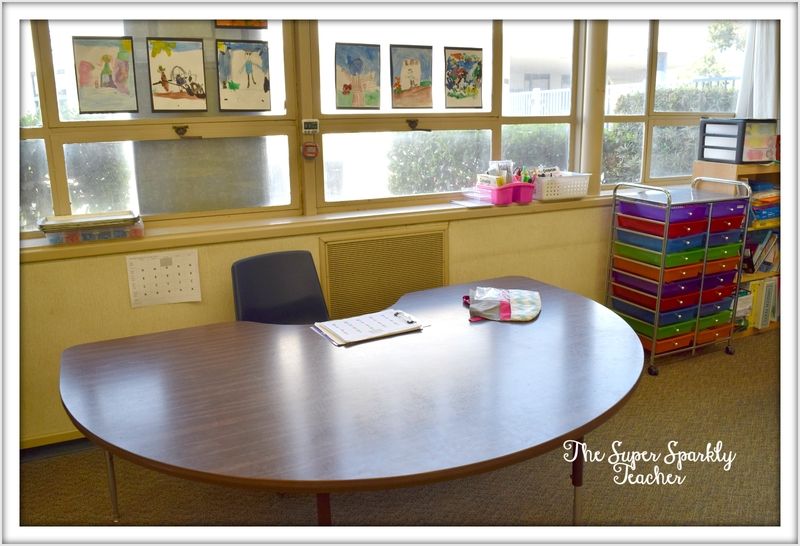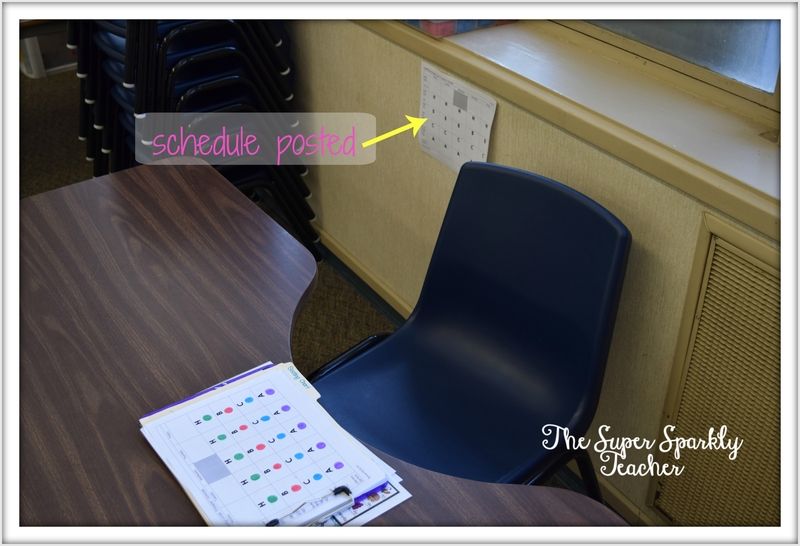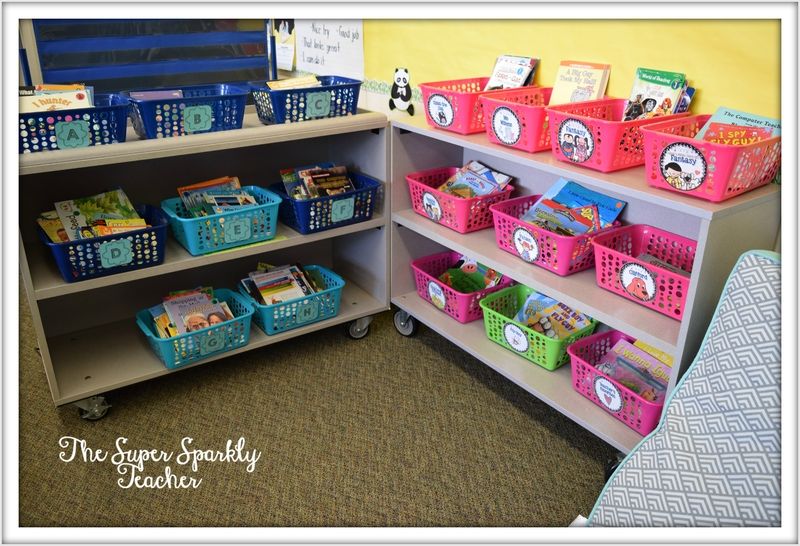 My students use the classroom library daily. The KEY to keeping it tidy is having a classroom librarian (and assistants). I was very impressed with how quickly they were able to straighten up these books because sometimes my little visitors don't put things back the way they should. #teachertip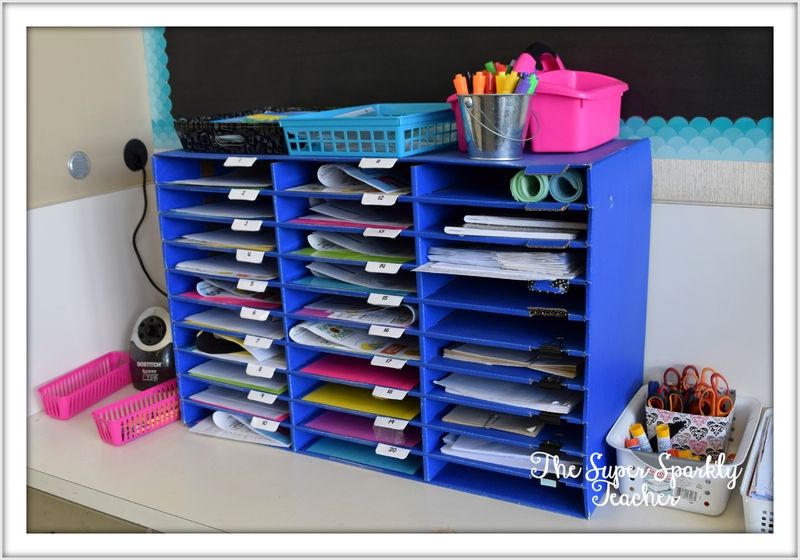 When it's time to go home students check their mail. I have a box too (at the very bottom). All of my supplies are on this back counter as well. Students know exactly where to go to put things back and turn in their work. I try to keep my room tidy because my desk is SUPER messy. So, I feel a little better when I shield my eyes and turn towards my classroom. teehee
Welp, somehow I neglected to include any of the cute pandas that fill my room! They're hiding all over the room. I may have a snap a few more photos. Be sure to check out some of the other beautiful rooms below.